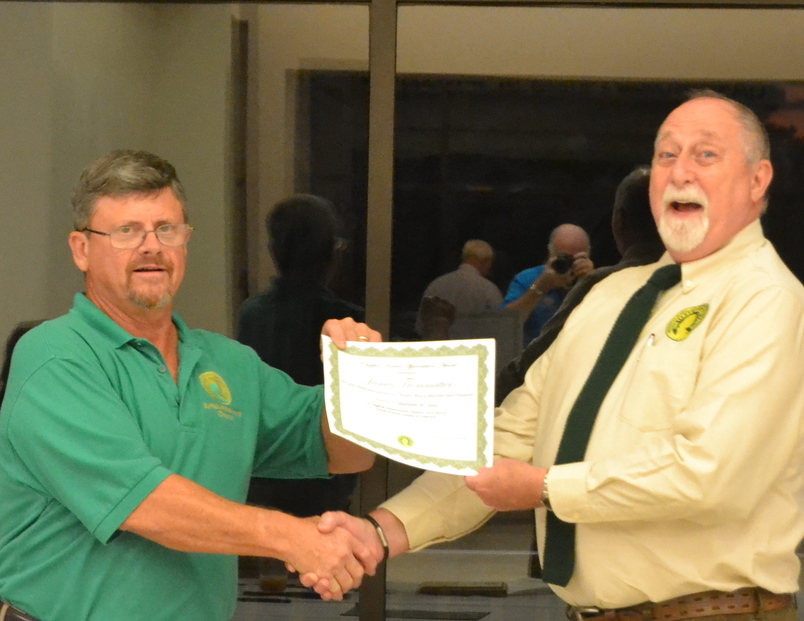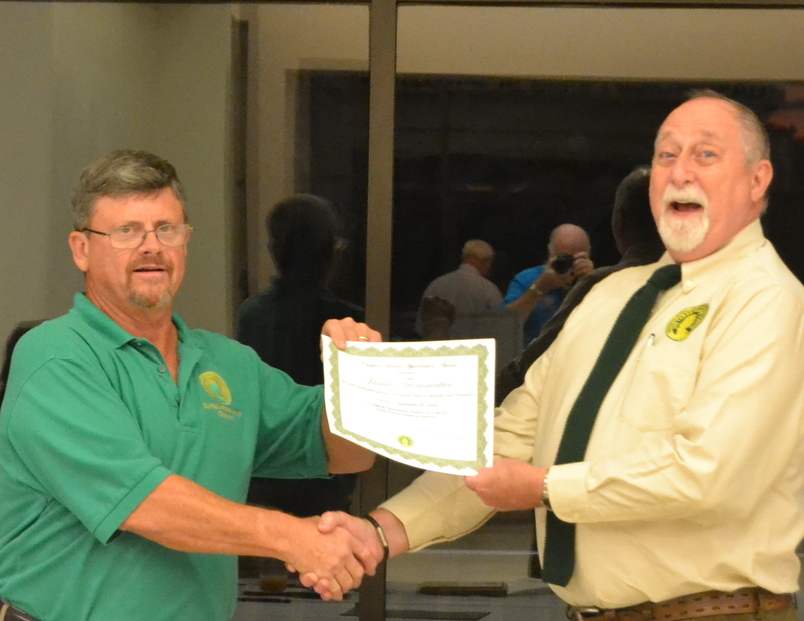 A number of chapter IKES attended the annual banquet on September 18th. After a brief introduction by chapter president, Ray Powell, dinner was served. The catered meal consisted of turkey, ham and all the trimmings. Dessert included a variety of pies and cakes to choose from.
After dinner, IWLA National Director, Jim Trommatter presented the chapter with the 2018 Best Chapter  Website Award. This was the only website awarded by national for 2018.  Jim also presented the chapter with an award acknowledging our 100% membership retention for 2018.
Ray Powell turned the tables on Jim and presented him with a Chapter President's Appreciation Award for his contributions to the chapter and for holding the office of Chapter Treasurer for the last seven years. Also receiving chapter president appreciation awards were Ruth Debrito for her many years of service as a board member and chapter secretary, and to Wanda Gerard for her many years of service as a board member and chapter membership chair.
Although the award winner couldn't attend the banquet, Jim announced the chapter's 2018 Judge John W. Tobin Chapter Volunteer Appreciation Award winner. The award is presented to the chapter member who routinely shows up for meetings, serves on committees, helps maintain chapter grounds and generally helps make the chapter run more smoothly. We will be presenting the award to the winner at the upcoming October member's meeting.
The evening concluded after  banquet committee chair, Claudia Powell,  presented gifts and potted mums to all the women attending the  event. Those members who could not attend missed a relaxing sociable evening with fellow chapter IKES.