April 2020 Issue of the Blue Heron Times Newsletter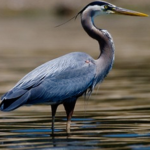 The April 2020 issue of our monthly Chapter newsletter is available for download at S-N IWLA  Blue Heron Times April 2020 Newsletter. To sign-up to receive our newsletters on an ongoing monthly basis, please consider adding your email address to our newsletter distribution list.
You can do this by clicking on the ORANGE Sign Up contact form thumbnail shown.